I recently got my heart broken…again. Sigh.
When that happens, a whole chain of meaning-laden reactions get stirred up. It's not just grief or sadness or hurt or anger. I can't stop making meanings.
How about you? Do thoughts like this arise?
There's something wrong with me.
There's something wrong with them.
There's something wrong with the universe.
This always happens this way.
I will never be able to trust or belong again; it's all over for me.
I've lost everything that is important to me.
Life isn't safe, and I don't know how to make a move that won't further endanger me.
That sort of thing. Sound familiar?
And then, after the drama of my understandable response and meanings, I have one final move: I feel guilty about having had all those dramatic responses, and wonder why I couldn't have responded with the peacefulness that the Dalai Lama surely would have brought to this situation.
If there's one thing my work teaches me, turning against yourself to get to where you want to go is useless, so let's see if we can find a better way forward than beating ourselves up for not being enlightened yet, okay?
Making meaning out of something painful is normal. Humans simply can't help it. But after the initial intensity (which is provided courtesy of our animal fight/flight neurology, thank you very much), what might help moving forward?
New meanings. That's all that ever helps. Meanings that are truer expressions of our dignity, humanity and creaturely beauty. But new meanings can't just be forced on, when the old meanings are so compelling. We might pretend for a while that, say, nothing is wrong with us, but eventually the old meaning of our wrongness will sneak back. What transforms old meanings into new, truer meanings?
It always requires work with the unconscious. So in this instance, this is what I did (and there are lots and lots and lots of ways to do this). I wrote out a version of the past event that worked out better and was more reflective of the beauty and dignity of everyone involved, and entitled it "My Probable Alternative Past." *
Maybe it didn't happen that way, but it's a truer reflection of the meaning of everything and everyone. And maybe, just maybe, part of my poor, startled heart-broken unconscious will accept the better meaning of that alternative past. Because in many ways, it doesn't matter what happened; it's what the past means.
So, I am respecting my beating heart by telling it a truer, more loving story, and eagerly, it listens…
*Note: This idea comes from my teacher Carl Buchheit, of NLP Marin, who introduced this format to do powerful, deep change work on the memory of very difficult past events.
6 Responses to "When Our Hearts Are Broken…"
Last week, I had the honor of attending, staffing, and presenting at the 2013 US Constellations Conference in Seattle. What a wonderful five days! A group of practitioners who are committed to whole-system healing, a way of finding peace that includes everything that is and has been. I am refreshed and full of joy.
I also have been reverberating with many new ideas that have come from this event, and I plan to share more of them in future blog posts. But for now, I simply want to share an Alice Walker poem I heard in the keynote address the last morning by Belvie Rooks. Ms. Rooks is on the board for the Institute of Noetic Sciences who weaves together the worlds of spirituality, ecology, and social and environmental justice in her work. She gave a powerful keynote entitled "Who Am I Really? Rethinking Identity: An Emerging Evolutionary Perspective."
At the conclusion of her talk, which ended with this poem, I found myself sobbing, aware once again that I am the descendent of perpetrators and victims; that I have been living that conflict, unconsciously, my whole life; and perhaps, in Alice Walker's vision, it is time for peace for them within me, as I thank them for my life, and their identities acquire a new, truer meaning in the lives of their children.
I hope you find this poem similarly moving:
for two who
slipped away
almost
entirely:
my "part" Cherokee
great-grandmother
Tallulah
(Grandmama Lula)
on my mother's side
about whom
only one
agreed-upon
thing
is known:
her hair was so long
she could sit on it:
And my white (Anglo-Irish)
great-great-grandfather
on my father's side
nameless
(Walker, perhaps?)
whose only remembered act
is that he raped
a child;
my great-great-grandmother,
who bore his son,
my great-grandfather,
when she was eleven.
Rest in peace.
The meaning of your lives
is still
unfolding.
Rest in peace.
In me
the meaning of your lives
is still
unfolding.
Rest in peace, in me.
The meaning of your lives
is still
unfolding.
Rest. In me
the meaning of your lives
is still
unfolding.
Rest. In peace
in me
the meaning of our lives
is still
unfolding.
Rest.
2 Responses to "'for two who slipped away almost entirely':
a poem for the descendents of victims and perpetrators…"
I just got off the phone with a prospective client. At one point I said to her, "So, what you really want is to become a healer who honors her ancestors in her work, a happy mother and wife, and a person who just enjoys life deeply, is that right?" She sighed deeply: "Yes, that's what I really want." And then I felt moved to say, "Because that's who you really are, right?" And again she sighed, and simply said "Yeah."
The more I work with clients, the more convinced I become that I am helping people to become more of who they are. Whatever else they say, they are asking to become who they really are: people of dignity, destined for joy, of service to others, with meaningful purposeful work, in alignment with the world…These might not be your words, but I invite you to take a moment to ask: "What is my birthright, the identity that is truest about me?"
When we seek healing or change, at some point we begin to realize we are experiencing a shift in our identity, our sense of who we are and what is possible about the world. When that happens, things can start to feel up for grabs, terribly unstable, even–sometimes–downright frightening. Our old identity, as limited as it was, was comfortable, and clearly survivable (since we are still here today!). The new, truer identity might not be survivable, and it's rarely comfortable as it begins to appear.
Over the last few years, I have been going through a massive identity change, as I transitioned from being employed to self-employed. As I discovered, being self-employed is quite a different identity than being "other" employed. I sought the change because I was pretty sure it was my truer self, but dang it was uncomfortable and at times spectacularly frightening.
Now I am at ease, since I am on the other side of the change. But, through the process, we often need support and some direction about how to both keep the change happening, and feel okay as it manifests. That support needs to be both practical (how do I open a business checking account?), and transformational (what are my internal blocks to asking clients to pay me?). I sure needed that help.
You see, we need the self-image that will support the experience of life we want. So, changes that are big like mine are called "Identity Level Changes." Most of the big change we want–like becoming financially secure, ending depression, finding a relationship after a long period of loneliness–involve this kind of identity transformation.
We all need support to make those identity-level changes that represent our deepest heart's desire to live in joy, health, and purpose. If you are finding some much-wanted changes really difficult to make happen, perhaps your spirit knows that you're dealing with something that is going to lead to some bigger, identity changes, too, and your spirit is a bit spooked.
Later this fall, I am going to offer a three month long transformational group process for people who want that kind of identity-level change. It's going to be an intensive experience for a small group of people, so if you are interested, let me know. I will be sending out more details soon.
And if you are a coach or healer running into those kinds of identity level changes as you try to figure out how to have a successful practice, I have a specific invitation here–please check it out!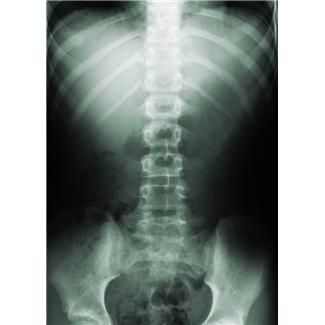 This quotation is heard frequently in certain circles from the Jesuit mystic, Teilhard de Chardin:
We are not human beings having a spiritual experience; we are spiritual beings having a human experience.
I can't exactly argue with this statement, but I admit, it's always rubbed me a bit the wrong way. Why? Because in the hierarchy of values, it lifts "spirituality" over "being human" (that is, being incarnate, in a body). And at that point, I start getting antsy.
What if being human was, really, the whole point of being here? What if we couldn't REALLY talk about a spiritual experience vs. a human experience, because they are kind of the same?
And what might all this mean for our bodies, especially for those of us who have chronic illness or any difficulty with our bodies? In fact, what if this quotation by Friedrich Nietzsche carries a very important truth?
There is more wisdom in your body than in your deepest philosophies.
For some of us, that wisdom includes a real experience of pain, limitation or even sometimes shame. Let's properly include that–for some us, being in bodies ain't easy. It can lead us to desire freedom from that pain, and that's where spirituality seems to be a gate to something better.
So, let's combine the two, and their shared wisdom. Let's hear our bodies and spirits speak of what they have to say, and under it all, let's hear the voice of healing, however that might show up.
Please join me for my upcoming workshop, How To Get Our Brains & Ancestors to Support What We Want With our Bodies & Health, July 13th, 4-7p at 830 Bancroft Way in Berkeley. We'll find the wisdom in our bodies, and see if there is a better way for it to experience what we would like.
One Response to "The Good Intentions Our Bodies Have For Us…"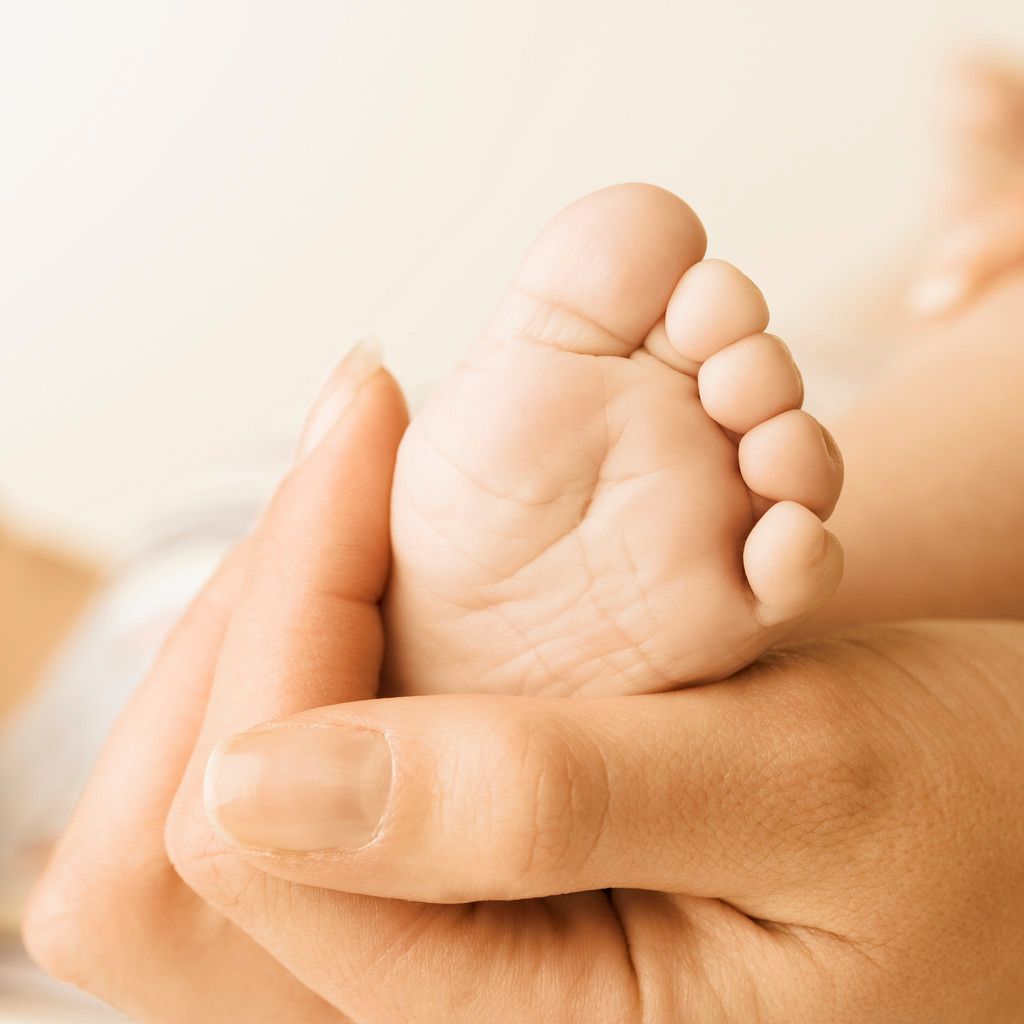 Our bodies are our home. When we are chronically ill, or have some persistent problem with our bodies, like weight or hating how we look, we feel like we cannot truly be at home in the world.
Our bodies take guidance from our hearts and our minds. Our physical experience therefore will be an expression of our unconscious beliefs about what is safe, and about what ensures belonging to life and to the world.
Oddly enough, "health" may not be coded in our minds as "safe." I know that sounds extraordinary, but it's true. Here's a common unconscious pattern: If we grew up in a family where only someone who was sick got attention, then we might develop a pattern of being sick as a way to ensure attention and love. There's an unconscious belief that if we are healthy, no one will ever love us, or that we will be eternally alone. Wow.
"Being unhealthy" can also be coded in our hearts as a way to belong securely to our families. If we had parents who were chronically ill, we can imagine how hard it might be for a child to fully enjoy health and vitality. It might feel disloyal to join the ranks of the "healthy." These are just two of the ways unconscious beliefs can stabilize difficult experiences of our bodies.
What's the way out of these unconscious patterns? First, we need to uncover the specific unconscious beliefs that we have, and second, we need to replace them with beliefs that are actually more true, and more respectful of ourselves and our families.
However, there is no way to just "shove" in new beliefs. Unconscious beliefs are revised through elegant change work that acknowledges the essential wisdom at the heart of our suffering, and creates an effortless context for updating our experience to something that is a truer expression of who we are.
If you are suffering in any way with your body, what is the wisdom at the heart of that, and what is the truer expression of who you are?
For some answers to those questions, join me for my workshop, How to Get Your Brain & Ancestors to Support What You Want with Your Body & Health, July 13th, 4-7p in Berkeley. Click here for more information or to register.

I have a number of new clients right now who are dealing with the sense that their life is fundamentally not working, and hasn't for a long time. They are demoralized, they lack trust in themselves and their lives, and they are understandably skeptical about whether anything can help, even though their desire for help and hope is very, very deep. They don't want to give up–indeed, they, haven't–but they're not completely sure why.
As a result of years of experience, I am convinced there are two major contributors to this kind of experience: intense childhood trauma, and/or intense ancestral trauma that may go back many generations. Usually, both are at work.
One of the major contributors to the pain the client is feeling is a sense of being alone and utterly unsupported. It makes everything else worse. If there is support, well, it doesn't really feel supportive, for some reason.
In this case, something has fundamentally interrupted the flow of life in the family. We need this flow of life to feel in life. By connecting with larger ancestral life, we can fuller life for ourselves. But if some huge suffering has interrupted this flow, we cannot feel it.
We long for something real, that truly exists, and is our proper birthright: deep ancestral support for life. We need to unentangle our relationship with that life in order to feel it flow properly in our experience.
The Good News? This is exactly what our ancestors want for us, too….
Money is good, right? As so many abundance teachers will tell you, money is just energy, and there's plenty of it, and you just need to welcome the energy.
And knowing what is dangerous and what is safe should be easy, right? A charging tiger is dangerous, and group of peacefully grazing gazelles is safe.
Truth is, though, our poor brains can get very, very confused about what is dangerous and what is safe. All kinds of perfectly good things (like money) can stimulate our fight/flight response, and make it very, very hard for us to have sufficient or abundant financial means.
If you are having trouble with money, I can almost guarantee that your brain is not entirely sure it's safe for you. And then, there's absolutely no chance money will flow. None.
A bunch of things go into feeling safe with money:
A relationship of respect and inclusion of your family's history with money.
The awareness that money is just money: it's not love, it's not safety, it's not loyalty, it's only money.
A good feeling about your place in the world, that you belong with or without money.
Now, at a conscious level, we can all be on board with those beliefs. That is not a problem. But if we're stuck about money, then probably, unconsciously, we don't really believe one or more of these claims.
You can't fix these with simple affirmations or upbeat, encouraging workshops. They can help, but they rarely get to the root of the unconscious conviction that money isn't safe.
What does work? Elegant change work that works directly, in a friendly way, with your unconscious, so that it can begin to experience money as safe.
Join me on May 25th for a workshop where we will work with your brain and your ancestors, so that you can, really, re-choose what you want with money, with full dignity, and get support from your brain and your ancestors to have what you want.
If you have been struggling with money, how come? In a world of abundance, and, indeed, a country of abundance, how come some of us struggle so much with money?
As a solo entrepreneur, I am involved in a lot of networks and communities that I hope will help me grow my practice and increase my income. I get lots of offers to join 6-Figure this and thats. These organizations want us to believe that abundance is everywhere, and that wealth is just a function of mindset. (Of course, to be even just a little more cynical, their promise to make you rich quick is part of the sales job…)

It's an awfully nice idea, but there's a huge problem with this framework: It takes each one of us completely out of our cultural context, and it ignores that "mindset" isn't something that is just ruled by our conscious minds.
Here are some things I've noticed about clients who have struggled with money:
Some of them have ancestors who got their wealth through unfair means.
Some of them have ancestors who has their wealth stolen from them.
Some of them have ancestors who had great dignity although their material wealth was minimal.
Some of them lived in households where the role of money in the relationship between their parents was so toxic, it felt like money itself was a threat.
Some of them had primary breadwinners (usually the father) who suffered enormously in this role, and were fundamentally absent as they tried to provide.
Do any of these scenarios speak to you? Take a moment, notice the visible or invisible dynamics that might be at work that are making money feel:
threatening
impossible
"for other people"
always out of reach
etc.
Mindset won't fix this. And it certainly doesn't matter much that abundance is everywhere. That's, finally, not really the point.
What is the point? The point is that lack, fear, loss and betrayal in our family systems around money needs to be honored, included, and given a dignified place. If this doesn't happen, our re-choosing hardly matters. But when it does, it really, really matters.
Take a moment, now, then, to honor whatever happened in your family–what you know, and what you don't know–around money across the generations. And then ask them, with great dignity, to send you their blessings of life…
I have family in Boston. Many of you have family and friends there. Or, you've been there once and loved the city. Or, you've admired the Red Sox, or been an aficionado of the Boston Tea Party. Or, you have seen or reflected on violence in other parts of the world, and you grieve.

Experiences like this connect us. Needless to say, it shouldn't take something like this, but already we are hearing lovely stories from Boston of people reaching out to those in need, and neighbors coming together. Something good is deeply evoked.
The loving, suffering field of our ancestors has something real to offer to us. I admit, it feels a little weird to be publicizing my free telecall at this time, but mostly, I am honored. I am passionate about sharing this work because it really makes a difference.
Feel this: Imagine Boston itself as "person," big with history, dignity and power. Now, imagine the first residents of that area, the Massachusett people, standing there with their dignity. Add the victims of the first Boston Massacre in 1770. Add in the patriots who oversaw the Boston Tea Party and participated in the Revolution. Imagine the whalers, and the slave traders. Imagine the slaves, who often first touched the New World here. Imagine the boys who died in the Civil War. Include the generations of mothers. Now add, finally, the victims of yesterday, and especially include 8 year old Martin. Imagine them all together, the "good" and the "bad," all together, sharing the dignity of being human. Boston holds them all with love and support.
I've been thinking about two ways of being a human:
In Eastern cultures, people learn about where they belong in their families, their neighborhoods, and their culture. They understand who they are by noticing their proper place with others.
In Western cultures, people learn to look inward, to find out who they are and what it means to be an individual, unique person.
Both of these ways have deep wisdom, and I think we need them both to have a full life.
Since in the West, we tend to almost exclusively emphasize being an full individual, often what we need are concrete ways to understand how we belong, especially to our ancestral networks.
Bert Hellinger, the founder of Constellation work, introduced a beautiful, powerful way to experience proper belonging as a way to becoming fully human.
I will forever be grateful to him for showing us this way. It has changed my life. My parents were troubled alcoholics. It wasn't easy to receive nurturing from them in childhood. But now, through this work, I can find a real basis to experience their authentic love for me, and the love of all my ancestors. I have found that I always had a good place in my family, and I belong.
I am becoming fully human.